Nothing is more refreshing on a hot day than a glass of ice-cold lemonade. The weather is getting warmer and it's time to start thinking about how you can put a nutritious twist on a classic drink. Here is a recipe that is sure to wow your friends and family during the holiday weekend.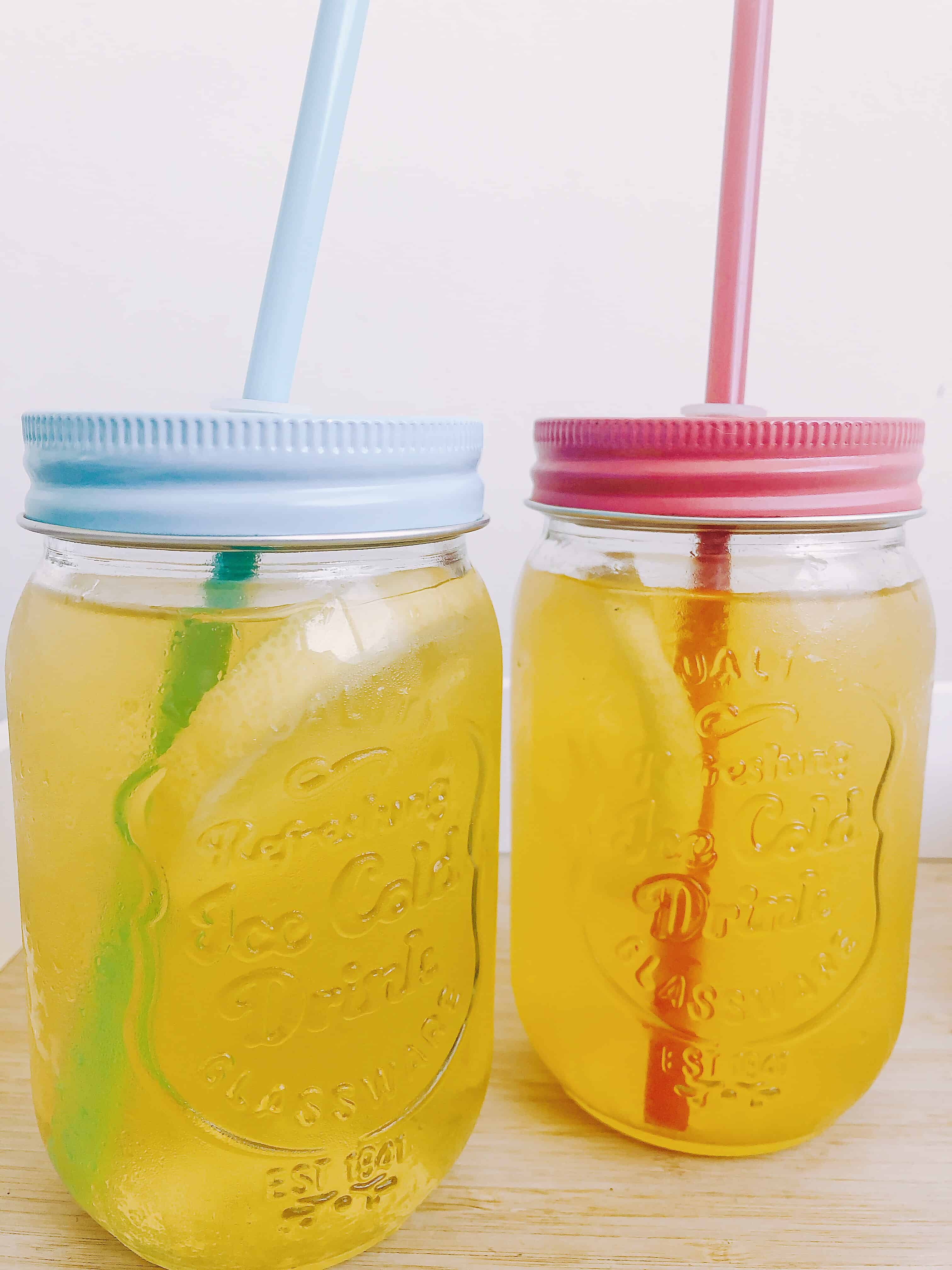 Get To Know The Ingredients
Turmeric
Turmeric is a spice and flowering plant known for its anti-inflammatory and antioxidant properties. The root of turmeric contains the chemical curcumin, which gives the spice it's signature yellow color. The superfood is not only great for reducing inflammation and getting rid of toxins in your body, it has also been shown to have some power effects on the brain. There is evidence to suggest that curcumin can help boost brain-derived neurotrophic factor (BDNF) and your brain levels of the neurotransmitters dopamine and serotonin. Why is this important? Lack of dopamine, serotonin, and BDNF have all been indicated as risk factors for depression. Finding creative ways to include turmeric into your meals (and drinks!) could help supercharge your diet!
Black Pepper
Black pepper is essential in this recipe because it helps unlock the benefits of the curcumin found in turmeric. Curcumin does not naturally absorb well into our bloodstream. However, black pepper, which contains piperine, has been shown to increase the absorption of curcumin by about 2,000%! A pinch is all that stands between you and the supercharged benefits of turmeric.
Ginger
Ginger, a root and spice, comes from the same family of plants as turmeric. Ginger shares turmerics anti inflammatory properties, but it is known for its soothing effects on the stomach. From calming indigestion and decreasing nausea, to soothing period cramps; Ginger's superfood properties can help provide your family a boost when discomfort threatens your summer fun!
Ginger Turmeric Lemonade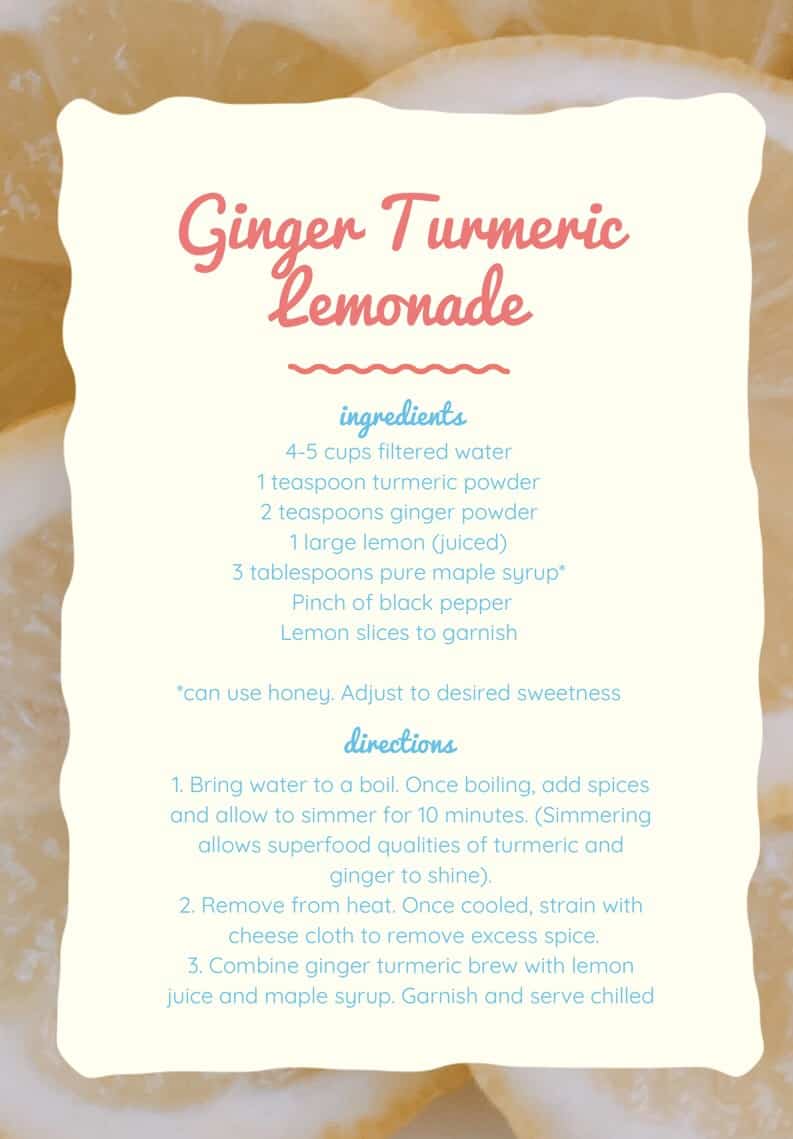 About The Author
Cierra is a lifestyle influencer who is always looking for environmentally friendly switches that she can apply to her own life. She's currently finding balance in life, one monthly bucket list at a time!