Oatmeal has a pretty good rep in the wellness world.  Not only does it keep your poop schedule regular, oatmeal is versatile and an easy find on the go. Nowadays oatmeal isn't just a breakfast food, so don't hesitate to wait until dinner to get all healthy benefits. "There are so many ways to spice up your morning oatmeal" says Chiropractor Dr. Rubina Tahir, "one cup of oatmeal has 150 calories, and I like to top it up with fresh strawberries and cinnamon".  With so many ways to enjoy oatmeal, we put together our list of 5 reasons to eat more oatmeal #alldayeveryday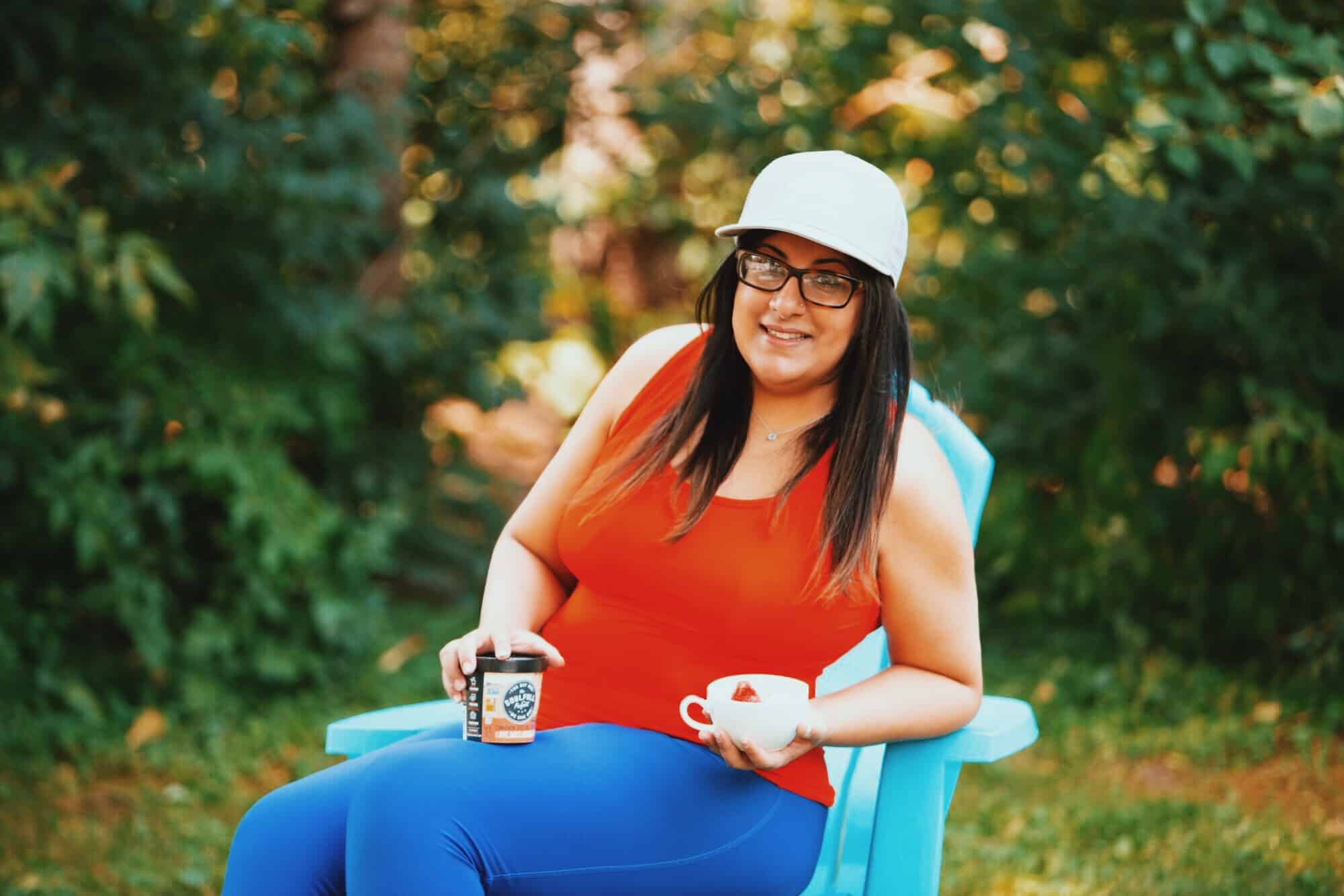 Disease-Fighting Vitamins
Whole grain oatmeal is loaded with antioxidants and vitamins such as manganese, phosphorus, copper, B vitamins, iron, selenium, magnesium, and zinc. Whole grain oats are also the only source of avenanthramides which combat against heart disease and high cholesterol. These grains are a good carbohydrate that will fill you up and keep you energized throughout the day. They are packed with goodness to keep your body full and fighting.  "Oatmeal is a big part of our family breakfast routine, I want my kids to learn about healthy ingredients", says Parisha Smith, co-founder of The Positivity Charge.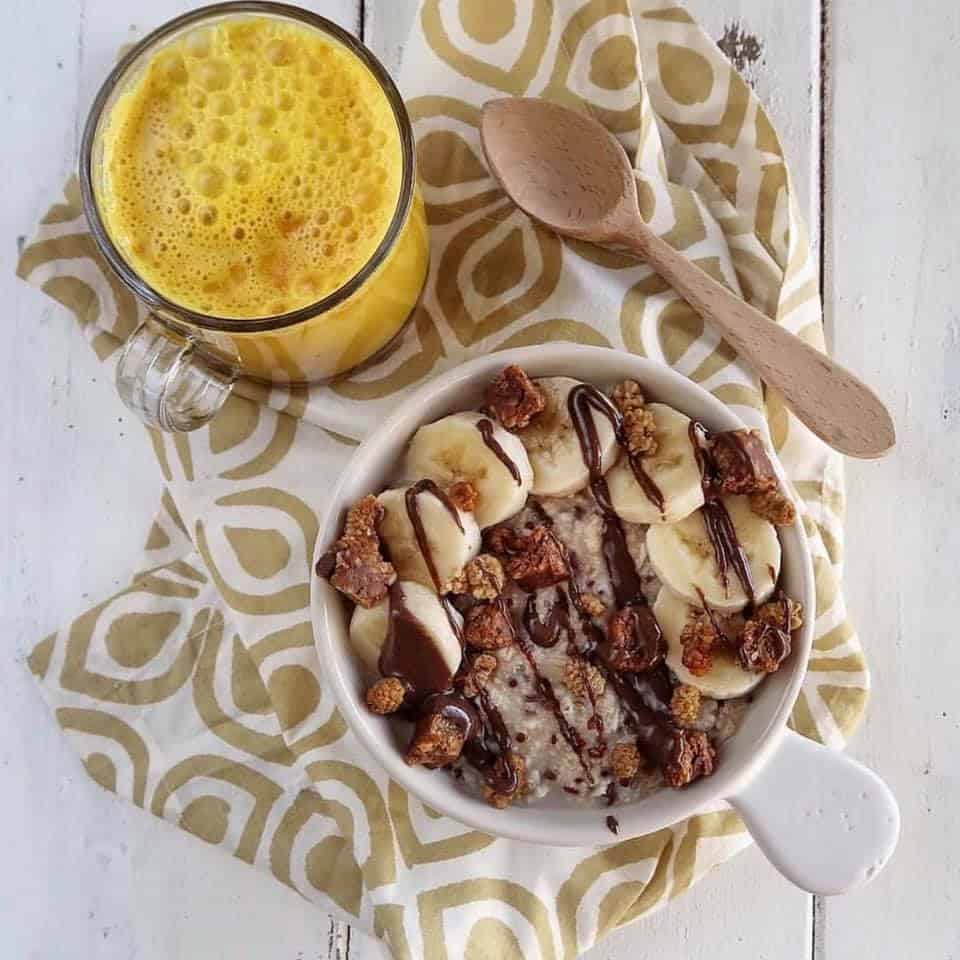 It's Not Just for Eating
It's not just what's inside that counts! Wait what? Yes, that's right. Oats are great for red, irritated skin because they have avenanthramides: Antioxidant and anti-inflammatory compounds that soothe itchy, dry skin. That's why we always had to soak in oatmeal when we had poison ivy or chicken pox as children!  It's also great for acne-prone skin. Whip up this simple and savory face mask for a quick self-care routine.
Oatmeal Mask Recipe
Here's a DIY face mask recipe from Soulfull's Social Media and Marketing manager, Madison! Combine 1/2 cup hot—not boiling—water and 1/3 cup oatmeal. After the water and oatmeal have settled for two or three minutes, mix in 1 tablespoon plain yogurt, 2 tablespoons honey and an egg white. Feel free to add a drop or two of essential oils, such as lavender or melaleuca which are soothing scents that also aid to your skin. Apply a thin layer of the mask to your face, and let it sit for ten to 15 minutes. This may get a little messy but is fun for a girl's night in to get a laugh at each other! Then, rinse and cleanse with warm water.
Not Your Mama's Oatmeal
Oatmeal for breakfast is a staple for some people, but it's not the only way to prepare a meal! Savory options with beans and broth or desserts are common ways to incorporate your daily cereal! Also try out overnight oats by steeping oats in your favorite milk and toppings in the fridge overnight. Who said meal prep was hard? 
Check out these recipes on The Soulfull Project's website for more ways to include versatile grains like our savory grains + Kale + parm recipe! Whole-grain oats are also gluten-free, so cheers to that!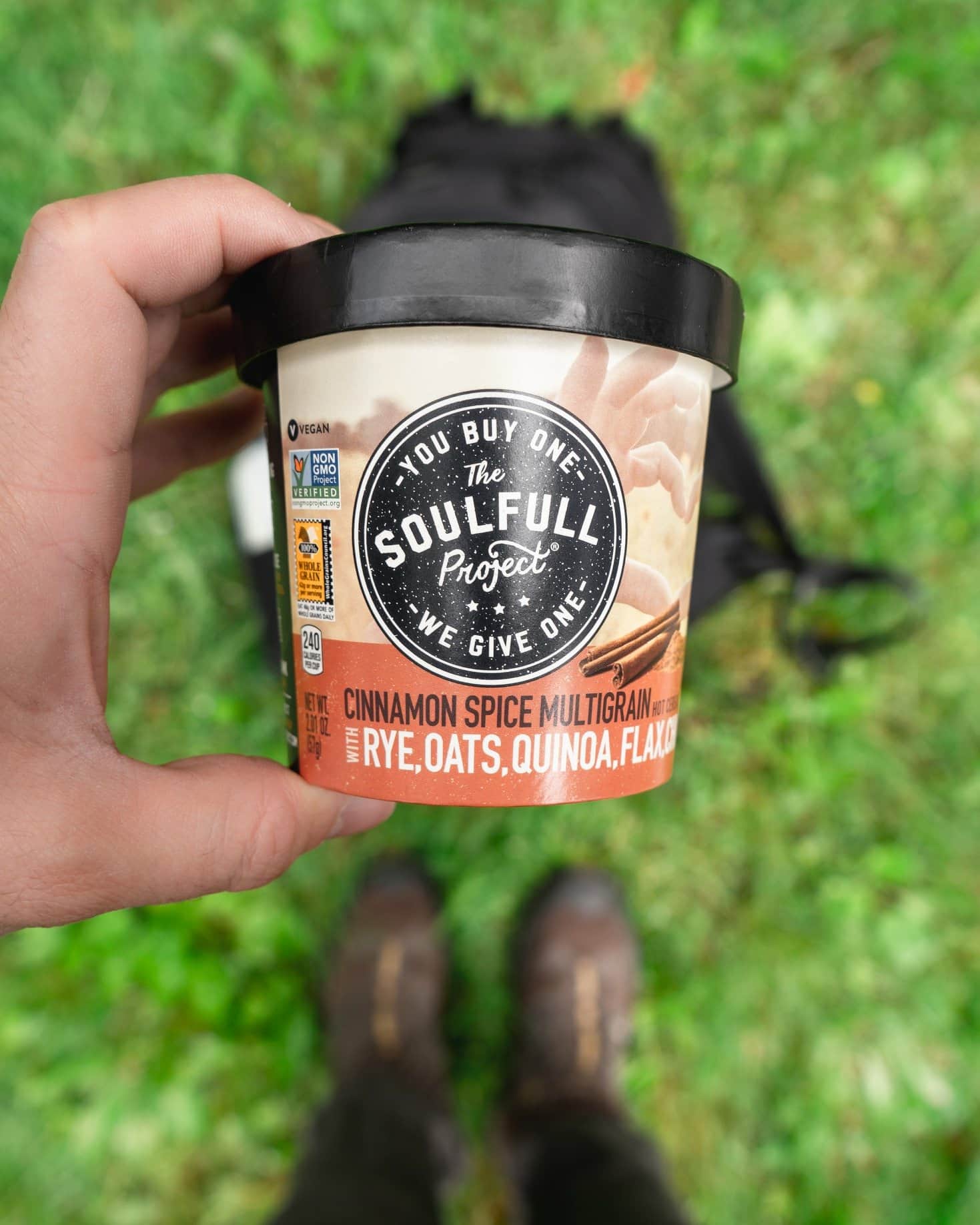 Daily Stress Release
According to the Today Show nutritionist, Joy Bauer, steel-cut oats are a great stress reliever! This whole-grain source of carbohydrates helps to stimulate the production of serotonin, it's a feel-good hormone that helps you relax. Add some lavender or chamomile to your bowl or oatmeal cookies, and you'll feel better after a stressful day!
It Gives Back to Community
Well not all oatmeal does this… But, The Soulfull Project is a one for one sold at Wegmans, Sprouts and Giant. For every serving purchased, they donate one serving of their 4 Grain Blend to a regional food bank. They partner with 200 Feeding America Food Banks across the country to help reach the country and combat against hunger. They've carefully blended ingredients bringing you the goodness of oats, quinoa, nuts, dried fruits, & seeds taking your everyday oatmeal experience to a whole new level. All products are Non-GMO Project Verified, Vegan and Whole Grain Stamp approved. 
They are also one of the Positivity Charge's breakfast sponsors this year! Can't wait to try them? Use this promo code until August 19th for 20% off your purchase: POSITIVITYANDSOUL
About The Author
Madison, Social Media and Marketing
For every serving of The Soulfull Project's hot cereal purchased we donate a serving of our 4 Grain cereal to a food bank in your region. A serving for a serving. Back to your community. Our hope is that The Soulfull Project will help make it easy for all of us to have an impact on the lives of our neighbors.