It can take FOREVER to find your perfect skin routine. Then, when you find it, the seasons change and you have to tweak it yet again. Luckily, #selfcaresunday is a thing, so you have at least 52 chances to try something new.
I try my very best to always use cruelty-free products, including makeup. After years of trial and error, a few skin conditions, and a couple of lifestyle changes, here are my morning and evening skincare routines:
Morning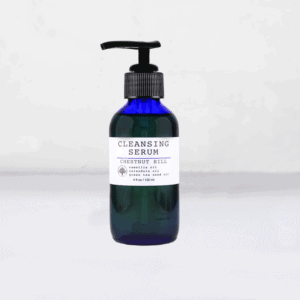 Wash with Franklin and Whitman's Chestnut Hill Cleansing Serum. This serum leaves your skin feeling baby soft and not a bit dry. Add to its list of benefits that it's made locally (hey, Bok!), entirely from ingredients you can actually pronounce, and the company gives 5% of all sales back to dog rescue charities. What more could you want out of a cleanser?
Tone with plain Witch Hazel. I have also used LUSH Eau Roma Water toner, but I find that witch hazel works better in the winter time. Plus, you can buy it almost anywhere and it's super inexpensive.
Moisturize with by far my biggest splurge, LUSH's Gorgeous Moisturizer. For $88, a moisturizer should work miracles. This one does. Plus, it has a lovely, hint-of-citrus scent and it doesn't feel heavy on your skin.
Another Moisture Layer is a thin layer of Egyptian Magic All Purpose Skin Cream. I read about this miracle cream in Allure, and have been hooked ever since. It took care of my Keratosis Pilaris, and keeps my skin extra moisturized in the winter – especially in the forced-air heat of my house.
In between these steps, I like to use a Jade Roller and make my morning smoothie. It really wakes up my face.
SPF: I use Andalou Naturals CC Cream with SPF 30 daily, as I don't like the heavy feel of foundations, but I want some coverage (and sun protection). Their whole line of products works great, and bonus? You can find it at Whole Foods.
Evening
Wash with Franklin and Whitman's Chestnut Hill Cleansing Serum. Why deviate when it works so well?
Exfoliate with Franklin and Whitman's Midtown Village Face Scrub. Sometimes, if I went hard at the gym, I'll use this in the morning instead. It has the yummiest coffee smell and you can really feel it working on your skin. The nourishing oils stay on your skin to make sure you're properly moisturized and not stripped of your skin's moisture.
Treat my skin with Differin Gel. Yes, it's now available over the counter! The combination of this treatment and exfoliating with the scrub have cured my Keratosis Pilaris, an irritating skin condition I developed on my face early last year.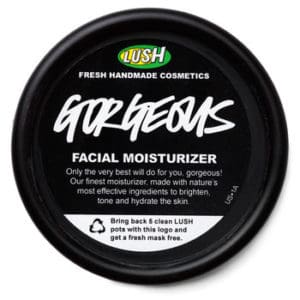 Moisturize with LUSH's Gorgeous Moisturizer as a first layer.
Layer on another layer of moisture, Cosrx's Advanced Snail 96 Mucin Power Essence. Yes, snails. This is one of the exceptions I make to cruelty free skincare in the winter. It works so well to seal in moisture! A friend of mine started getting into Korean Skincare, which is where I picked up this amazing little powerhouse.
Final Layer of Egyptian Magic All Purpose Skin Cream. My skin definitely looks a little too moisturized by this point, almost to the point of "greasy," but when I wake up it is absolutely baby soft.
So there you have it! My winter skin routine. What are your favorite products? Do you have any cruelty-free favorites?